Celebrating International Women's Day 2021 – meet Dr Nicola Steedman
Dr Nicola Steedman talks about about the challenges she's faced as a woman in her chosen field and how she's overcome them.
Published on 06 April 2021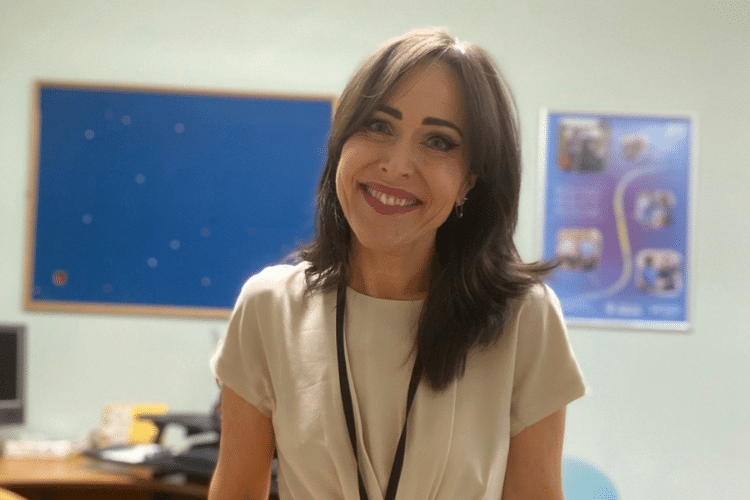 Dr Nicola Steedman, our Medical Director for Procurement, Commissioning and Facilities, is currently seconded to the Scottish Government as Interim Deputy Chief Medical Officer.
She's also Honorary Professor at Glasgow Caledonian University and Honorary Consultant in HIV Medicine at NHS Lothian.
For International Women's Day, we spoke to her about the challenges she's faced as a woman in her chosen field and how she's overcome them.
Tell us a bit about your career path
I'm originally from Ireland and was lucky enough to be able to do my undergraduate medical degree at Cambridge followed by my clinical medical training in Oxford.
When I first went to university to study medicine, there weren't nearly as many women as there are now in very senior positions. But there were thankfully still some wonderful role models to look up to and who inspired me.
I followed my training in General Medicine with laboratory research, lecturing at Cambridge University and specialist training in Genitourinary and HIV Medicine at Cambridge and Edinburgh.
Returning to my spiritual home
Following a four-year appointment as a Consultant in Sexual Health and HIV in Chester and Honorary Clinical Lecturer at the University of Liverpool, I returned to my spiritual home of Scotland as Senior Medical Officer for the Scottish Government in 2012.
From 2017, I was also part-time seconded as a National Clinical Lead in the Information Services Division, which is where I developed my love for the work and culture of NSS.
In 2019, I then left the Scottish Government to take up a post as Medical Director of National Procurement, Commissioning and Facilities at NSS.
I was honoured to be asked to return to the Scottish Government on secondment in April of 2020 to take up the post of interim Deputy Chief Medical Officer during the first wave of coronavirus (COVID-19).
What have been your main achievements as Interim Deputy Chief Medical Officer?
If I had to choose three words to describe my experience to date, it would probably be expansive, exhausting and exhilarating. I genuinely feel privileged to be in such a position at this time in all of our lives, and I take the responsibility extremely seriously.
There are topics where I've been leading clinically where I'm so proud to see the progress being made, for example coronavirus testing and the coronavirus vaccination.
The magnitude and pace of advancement and deployment in both is an absolute credit to all of those involved in these huge areas of work.
Resilience and perseverance
On a personal level, my biggest achievement has probably been my own previously untested levels of resilience and perseverance.
When I first started as Interim Deputy Chief Medical Officer back in April 2020, it was so daunting and incredibly tough to hit the ground running at such an uncertain and unprecedented period of time for public and global health.
There were certainly times at the beginning I didn't think I would be able to keep the pace. Yet here I am, nearly a year later, and still getting up every day, full of passion for and commitment to what we're doing.
What barriers have you faced, as a woman, in becoming successful in your field? How did you overcome them?
To be honest, my biggest barrier has probably been myself. Like many women, I suffer from 'imposter syndrome'.
So I'd love to see us bringing forward generations of women who don't even see gender differences and who just see themselves as being the equally competent and confident wonderful individuals that they are.
I've experienced sexism but I've never let it get to me or define me. I prefer to challenge it through my actions and proving myself rather than trying to argue with the concept as a whole.
We all have to deal with bias, unconscious and conscious, about many aspects of who we are as individuals.
What advice would you give to other women?
Have confidence in who you are, what you want and what you have to offer. And if you can manage it, a sense of humour helps on occasion.
Choose to challenge. Challenge stereotypes and misperceptions, and challenge injustices when you come across them – in words or in your actions if you prefer.
But, most importantly, remember to keep challenging yourself – to have confidence and ambition, and to fulfil your potential and the purpose you choose in life.