Celebrating International Women's Day 2021 – meet Jessica Henderson
Find out how Jessica went from studying to be a lawyer to leading a team playing a crucial role in the Scottish coronavirus (COVID-19) response.
Published on 06 April 2021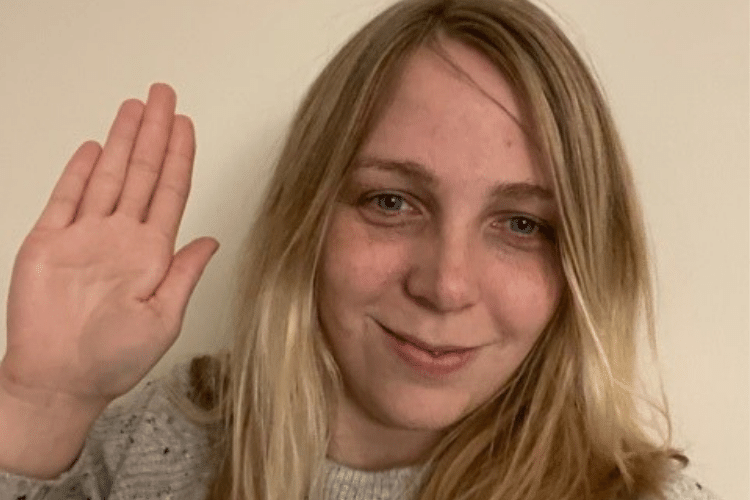 Jessica Henderson is a National Programme Director within Strategy, Performance and Service Transformation.
Find out how she went from studying to be a lawyer to leading a team playing a crucial role in the Scottish coronavirus (COVID-19) response.
Tell us a bit about your career path
My career path has been varied. I started out doing a law degree but realised that wasn't the path I wanted to take.
The aspects of the law which I enjoyed most were medical law, with my dissertation focusing on the right to treatment in the NHS. There was public debate around this and it also drove my interest.
I also enjoyed employment law, so as part of my young life crisis, I completed a CIPD Post Graduate Diploma in HR Management. My mum, who worked in pharmaceutical sales, suggested I might want to try that for a while.
So I linked up with a recruitment agency who found me a job in a graduate scheme for a small consultancy. They focused on bringing new pharmaceutical products to market and had an NHS transformation arm.
I jumped at the chance
After three years, I wanted a change, so applied to a pharmaceutical company and secured a really good post.
At the same time, the Chief Officer I worked with previously had reached out to advise there was an opportunity to work with her in her new capacity as Managing Director at BMI Healthcare, which has over 50 private hospitals.
I jumped at the chance to try something new, such as organising events, developing new models of care for cancer patients and exploring how BMI Healthcare could provide NHS services and mobilising services.
Towards the end, I decided to look for a new post and secured one as an Innovation Delivery Lead at a brand new Academic Health Science Network called Imperial College Health Partners.
I had the opportunity to work at a systems level in London and led diverse programmes around improving access to research for citizens and utilisation of linked data sets for research purposes.
My door into Scotland
When I had my daughter, I realised that London was not where I wanted to be.
I was given the opportunity to run some projects around mobilisation of a mental health social prescribing service and undertake a productivity review of reablement services at West Lothian Health & Social Care Partnership.
This was my door into Scotland and gave me insights into the challenges around integration and bringing organisations with different cultures and budgets together.
I went on to secure a post at NSS as a National Programme Director, which is my current role.
Tell us about your current role at NSS?
I've been here for nearly two years and the work has been varied and challenging.
My initial remit was to lead the National Laboratories Programme, which seeks to deliver transformation across Scotland towards a vision of a Distributed Service Model (DSM) – to deliver 'Right Test, Right Time, Right Place, Right Impact'.
But when coronavirus struck last year, we offered support and have been involved since 6 March as Senior Responsible Officer for NHS Labs Testing.
It's very full-on and the biggest challenge I think I will ever experience. I have a fantastic team who've gone above and beyond over the past year, delivering some fantastic pieces of work to aid the Scottish coronavirus testing response.
What have been your main achievements in your current role?
At the risk of bragging, there are so many achievements – mainly driven by the coronavirus response.
In the day job within the National Labs Programme, I would say I'm proud of how we regenerated the programme to provide some tangible steps to deliver the DSM vision and the hard work put in to deliver strong relationships.
One of the proudest years of my career
Within coronavirus testing, I'm most proud of leading a high performing, committed and supportive team and working cross-functionally with colleagues across NSS and beyond to deliver at pace.
Together we:
rolled out COVID-19 testing capabilities to all health boards
developed innovative ways of working with academia and industry through the development of 'partner nodes' which provided additional resilience to NHS testing,
ran an options appraisal with the clinical community which has culminated in three Regional Hub Laboratories for Scotland
These have now been mobilised and we've worked with colleagues to produce end to end testing pathways.
We have several innovation projects underway, and we've rapidly responded to the ability to roll out lateral flow testing to all health boards, care homes and the care at home sector.
It's been real multidisciplinary working and it's been fantastic. I expect it will be one of the proudest years of my career, despite the numerous tests to my resilience!
How does NSS support women in the workplace?
NSS is a great place to work as a woman. It's amazing to see a lot of female leadership coupled with opportunities to develop and grow.
It allows for flexible working, which I do by taking compressed hours. It feels like an organisation that lives its values and is supportive of all staff agnostic of race, sex, beliefs or identity.
I've grown and learned a lot since I joined and made many friendships along the way.
What does International Women's Day mean to you?
International Women's Day is so important. Women across the UK and the world continue to experience inequalities. As a community, we need to fight against this. It's also about celebrating the talented women out there who continue to break the glass ceiling.
We have our first ever woman vice president in America, a woman in the UK who developed the vaccine, our First Minister is a woman. Our incoming NSS CEO is a woman.
Despite the challenges – women bring a lot to the table. Imagine the glass ceiling was removed and we could all reach our full potential.