Celebrating International Women's Day 2021 – meet Mairi-Anne Fisher
One of Mairi-Anne's proudest moments in her role so far is when people tell her they got their vaccination letter. Read on to find out more.
Published on 06 April 2021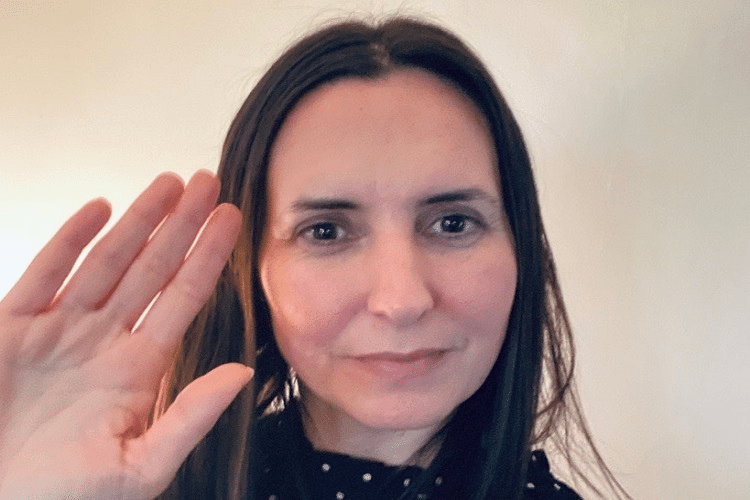 Marie-Anne Fisher is a Programme Director, leading the team that are delivering the digital coronavirus (COVID-19) support applications.
One of her proudest moments of her role so far is when people tell her they got their vaccination letter. We spoke to Mairi-Anne to find out more.
Tell us a bit about your career path
I started on a graduate apprenticeship with IBM in 1999 in Supply Chain Engineering, where I worked in various roles for 16 years.
This included business controls, web content, software implementation, business process transformation, global account management and international business operations.
I then moved to NSS, where I've been for the past six and a half years, working in Customer Engagement and Development then Digital and Security.
Tell us about your current role at NSS
I'm leading the team that are delivering the digital coronavirus support applications. It's a great role and one where I need to call on all my previous work and life experience – and then some.
As a team, we're designing, developing, integrating and releasing products at a national level to support Test and Protect, vaccinations, research and reporting.
What have been your main achievements in your current role?
I joined the team in September 2020 and there's so much to be proud of every day. We've developed a national check-in service for the hospitality industry, which directly integrates with the national case management system to support and manage coronavirus outbreaks.
We also developed a test management system for care homes. This enables quicker testing and results for care homes staff across Scotland, integrating with our three new regional hubs.
And we've developed a data capture system for healthcare workers undertaking routine lateral flow tests, which went from conception to action in just two weeks.
I've never felt prouder
The thing that takes up most of my days, evenings and weekends is the vaccination solution for NHSScotland.
We've developed the national vaccination scheduling system. And so far, we've enabled nearly one million people in Scotland to be scheduled for appointments at their local vaccination centre.
We're producing data-driven dashboards to enable key decisions to be made and continuously improving functionality and performance.
Every time someone tells me they got 'their letter', I feel proud as I know how hard the team are working to make this possible.
The thing I'm proudest of is the team across all the products. The hours are long and the problems are taxing but the team spirit is always high – and that makes my job easy. It's the reason I joined the NHS in the first place and I've never felt prouder of my work.
How does NSS support women in the workplace?
I think the biggest support I have as a woman in NSS is knowing that everyone is supported in the same way.
People are treated as people and circumstances are embraced and accommodated to suit individuals.
What does International Women's Day mean to you?
It's the opportunity to celebrate the choices I've made in my career and all the amazing support I've had in the various jobs I've done.
It's the importance of recognising that we need to continue to make it easier for women everywhere to have a choice in their careers and support those choices. And I love a celebration of any kind.