Celebrating International Women's Day 2021 – meet Megan Rowley
Read how Megan Rowley made the decision to pursue transfusion medicine and why she thinks NSS is a great place to work.
Published on 06 April 2021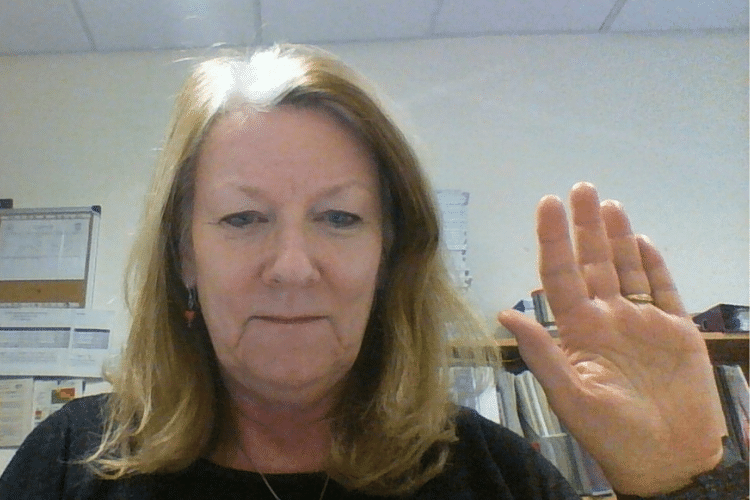 Megan Rowley is a Consultant in Transfusion Medicine who works within our Scottish National Blood Transfusion Service.
Read how she made the decision to pursue transfusion medicine and why she thinks NSS is a great place to work.
Tell us a bit about your career path
I qualified from Guy's Hospital in London in 1982. And after working as a trainee in general medicine for three years, I got my Membership of the Royal Colleges of Physicians (MRCP). I then moved to be a trainee in haematology in 1986, working all over the region including at the Royal Marsden.
After getting my 'MRCPath' (Member of the Royal Society of Pathology) in 1990, I got my first consultant job in Queen Mary's Roehampton. Five years later, this hospital merged with Kingston Hospital, where I took on a clinical director role.
I finally took the plunge
I'd always been interested in transfusion but didn't have much time in a busy district general hospital. So I took up several leadership roles including as the director of an external quality assessment scheme.
I finally took the plunge in 2008 and moved to St Mary's Hospital and NHS Blood Transplant to specialise in transfusion medicine. I got involved with lots of national initiatives – national comparative audit of blood transfusion, transfusion medicine and chairing various boards and working groups.
Tell us about your current role at NSS
I moved to the Scottish National Blood Transfusion Service (SNBTS) in June 2016, relocating to join my husband who moved to the University of Edinburgh in 2014. He said it was pretty great up here – he was right!
I work for SNBTS in Edinburgh but have a national role within patient services. I was initially a clinical lead for blood banking but I'm now a clinical lead for the SNBTS transfusion team.
I don't directly work with patients any more, which I miss a bit if I'm honest. But I support clinical services and work with many others to ensure that the donor's gift is used safely and wisely.
During the pandemic, I've been working (always with other members of our fantastic SNBTS team) to deliver convalescent plasma to support clinical trials. We've also been understanding and responding to the unique supply and demand issues that have arisen during coronavirus (COVID-19).
What have been your main achievements in your current role?
I've carried on with my previous UK-wide roles and have been able to ensure Scotland's voice is heard. And I've been promoting and celebrating all the great things that are going on in the Scottish Transfusion Network.
Aligning clinical transfusion practice with the NHSScotland Realistic Medicine initiative has also been rewarding. And I've enjoyed getting used to the NHS in Scotland.
Making sure clinicians and colleagues in hospitals use the donor's gift safely and wisely is a complex process from the donor to the patient and involves many different staff groups. Our SNBTS Transfusion team supports all of this and ensures blood is in the right place when it's needed.
How does NSS support women in the workplace?
In all my posts since I became a haematology trainee, there have been more women than men – and my current role is the same.
I've not experienced any discrimination in my career so I've been lucky in that regard. But it's also enabled me to encourage and support other women throughout all of my roles, who have had a more difficult time.
I've always worked full-time (and more!) at the same time as bringing up two children – my husband took an equal role and we've had good childcare too. My children are grown up now and have thrived.
My mother was a single parent of two daughters on a low income and it was tough for her. So I hope I've taught my children to realise how lucky they are!
Offer support and understanding
Particularly during the last year, it's important to know what pressures your colleagues are under at work and at home and to offer support and understanding.
I think it's important to recognise that both men and women with caring responsibilities need a bit of flexibility. And I think NSS and SNBTS is a good employer in this regard.
What does International Women's Day mean to you?
It's a chance to reflect on how far we have come compared to previous generations. And to be grateful that we live in a country that respects women in my profession.