Celebrating International Women's Day 2021 – meet Sarah Biggerstaff
Sarah believes people should be able to achieve whatever they want regardless of gender. Find out why she volunteered to share her story with us.
Published on 06 April 2021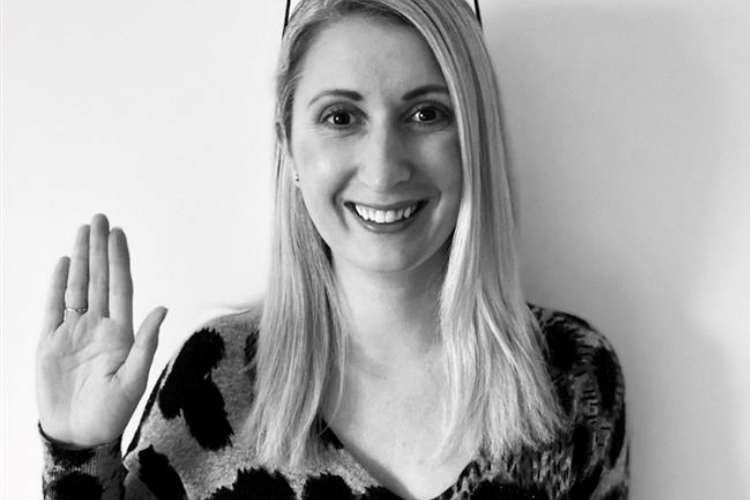 Sarah Biggerstaff is a Portfolio Manager within Programme Management Services (PgMS) who believes people should be able to achieve whatever they want regardless of gender. Find out more about why she volunteered to share her story for International Women's Day.
Tell us a bit about your career path
After studying medical science at Edinburgh University, I started working as a Disability Employment Advisor, supporting individuals with long-term health conditions on their journey back to work.
I was fortunate to progress within the organisation to Performance Manager then Regional Manager, overseeing multiple employability and learning contracts in Scotland and Northern Ireland.
I then moved from operations to the world of service transformation, looking at how we could better design our services to meet our users' needs.
Leap of faith
After 10 years working for the same organisation, I made the leap of faith from the private to public sector. I took on a major out of hours transformation programme with NHS Lothian, which led to my current role as Portfolio Manager within PgMS.
Alongside my core work responsibilities, I also work as a qualified Coach for NHSScotland and the Coaching for Wellbeing Programme, which was set up to support health and social care colleagues during coronavirus (COVID-19).
Tell us about your current role at NSS
I'm responsible for overseeing a diverse portfolio of projects and programmes across NHS Scotland, and I'm also part of the Operational Management Team.
A large part of my role is customer engagement and supporting my Programme Managers in their delivery roles alongside the usual tasks.
I also have responsibility for the Service Design Hub which has recently been established within PgMS. This is an exciting new service offering that focuses on putting users at the heart of service design.
What have been your main achievements in your current role?
For me, success is measured by how well my team is doing. I see my role as coaching and supporting them so they can perform well to achieve their full potential.
I'm proud of how well the Service Design Hub has taken off and how much work the team has put in to create a culture of 'design thinking' across NSS.
How does NSS support women in the workplace?
I've never felt more supported by an organisation. I think NSS supports all employees based on some strongly embedded values.
I know the policies and flexibility have allowed a lot of women in my team to juggle conflicting commitments between work and home life.
What does International Women's Day mean to you?
I don't really do things like this – but equality is something I feel very strongly about.
Having been brought up by a single working mum, who worked as a nurse for the NHS, I was lucky to have it instilled in me from an early age that I can achieve whatever I want regardless of gender.
I feel lucky to work for an organisation where gender isn't a barrier to my work.