Celebrating International Women's Day 2021 – meet Shruti Babre
Find out how Shruti got to where she is now – and how our leaders at NSS have implemented a caring culture for women.
Published on 06 April 2021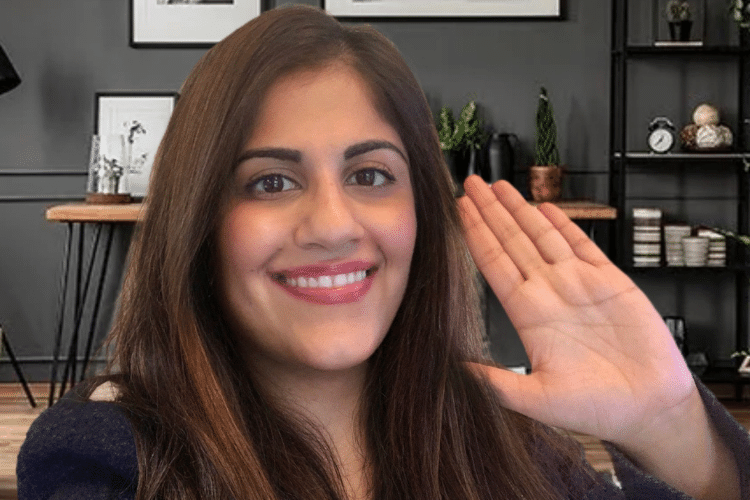 Shruti Babre is Senior Information Manager in the National Strategic Networks within the National Services Division (NSD).
Find out how Shruti got to where she is now – and how our leaders at NSS have implemented a caring culture for women.
Tell us a bit about your career path
I started my career in NSS in 2008 after finishing university, with very little idea of what I wanted to do. I started as a temp, in the Prior Approval team in Practitioner Services, the day after handing in my dissertation.
I was made permanent shortly afterwards as a Prior Approval Officer, with responsibility for authorising payments to general dentists and orthodontists in line with the Statement of Dental Remuneration and putting the codes in from that.
I appeared to be good at the codes – and at systems in general. So some time after that, I started as a junior analyst in Payment Verification in Pharmacy, where I learned analysis, advanced Excel and BusinessObjects.
Always opportunities available
Shout out to Morag Dunne and Peter Sutton from the Pharmacy PV team – you guys started me off on my professional journey.
I've been fortunate that there were always opportunities available for me to learn and proceed to the next step when ready.
So over the years, I've worked in Finance, the NSD, the Scottish Ambulance Service and the Customer Engagement Team in Strategic Performance and Service Transformation.
For most of the last year, I've been working on reporting and analysis for the UK Government's coronavirus (COVID-19) testing programme. I've been doing this with Janis Heaney (Acting Associate Director for the coronavirus testing operations programme) and Mary Morgan (Chief Executive Designate).
Tell us about your current role at NSS
I'm Senior Information Manager for the National Strategic Networks in NSD. This includes the Scottish Trauma Network, Scottish Maternity and Neonatal Networks, the Veterans Care Network, and the Scottish Health in Custody Networks for police and prison care.
It's a new role that I started in January. And my ambition is to work closely with the networks and our data providers to ensure data is used to tell visually compelling stories that demonstrate the benefits of having the networks.
What have been your main achievements?
My current role is relatively new – most deliverables are in their early stages and it's a big scope. Having said that, I've identified the priorities of our information workstream for the various strategic networks and started engaging productively with key stakeholders.
In my previous role, I'm proud to have supported the UK Government's coronavirus testing programme. This included developing a daily situation report for the Cabinet Secretary on testing demand and capacity, and various reports and data packs on testing activity.
This helped me work closely with a wide range of external stakeholders and learn how they use the data – and what they're looking to take out of it. And it's helped me develop resilience – in terms of coping with the pace of it along with the added challenges of working during the pandemic.
How does NSS support women in the workplace?
We definitely have some really good and generous policies for things like maternity, parental leave and flexible working.
But what I've seen in practice is something bigger than that. And it's about our leaders really putting a caring culture in place to look after and protect the wellbeing of our female workforce.
This enables women (and men!) to juggle all of the million things they have to do and contribute effectively in the workplace.
We now have more and more female leaders to have balance and diversity, and are now set to have our first female CEO as well.
Support from leaders
I've had my share of challenging childcare situations when my son was younger, and would like to give a huge shout out to leaders who have supported me through that:
Deirdre Evans, our erstwhile NSD director
Janis Heaney, my previous line manager
Kate Burley, who I've worked for in ScotSTAR and is my current manager
Carole Morton, now at NHS Dumfries & Galloway
You all know what you've done to support me but you probably don't know how much of a lifeline it really was at the time.
If you're going through some tough personal situations or with children, and feel you won't be able to keep working, I hope reading this is reassuring and gives you hope that there's a way out. Please don't give up and please communicate with your line manager.
What does International Women's Day mean to you?
I think it's good that a day like this makes us think and reflect about the value that women bring to society or challenges they face.
But I feel this shouldn't be limited to any one day, or limited to just women, as there are other protected characteristics as well.
We should do this every day and value every individual and what they bring with them. And then we'll have actually brought out that change in society that having days like this is meant to achieve.