Healthcare Science Week 2023: Dr David Stirling, Director of Healthcare Science, NHS National Services Scotland (NSS)
David Stirling, Director of Healthcare Science discusses Healthcare Science Week 2023
Published on 16 March 2023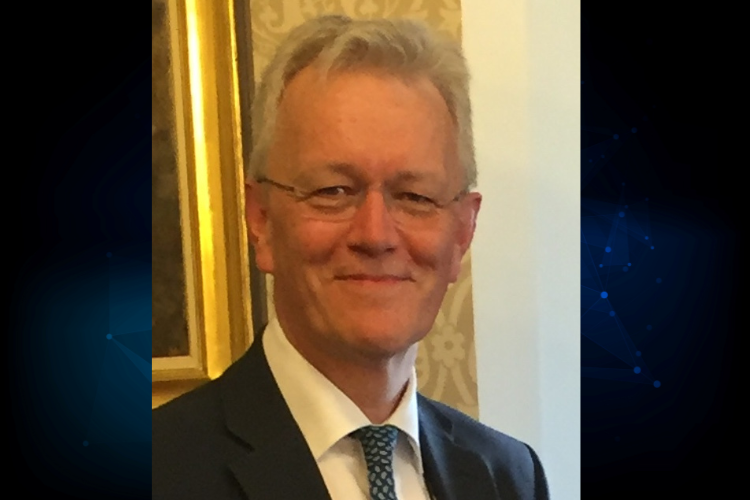 Scientists have arguably had a higher profile during the COVID-19 pandemic than at any time before then. Healthcare Science Week is an opportunity to showcase this work and inspire others to consider careers in this rewarding profession.
Healthcare Science is a broad profession, which includes more than 50 distinct jobs and specialities ranging from Maxillofacial Prosthetists who rebuild faces after trauma or surgery to Medical Physicists who find ways to develop new radiotherapy treatments.
Within NSS over 400 of our staff are Healthcare Scientists (around 12-13%). Making this the largest clinical group in our health board. Over the last 75 years NHS Healthcare Science has played a vital role in the prevention, diagnosis and treatment of disease and the monitoring and improvement of our population's health.
The largest group of Healthcare Scientists within NSS are part of the Scottish National Blood Transfusion Service. In addition to ensuring a safe blood stock supply for the people of Scotland, this staff group also carry out tissue typing (Histocompatibility and Immunogenetics) to support transplant services, and conduct ground-breaking research to develop new cell-therapies.
NSS also supports the Scottish Breast Screening programme. Our Medical Physicists play a key role in ensuring the screening equipment used is safe, reliable and properly operated. This includes the mobile screening units you might often see in your local supermarket carpark.
NHS Scotland Assure employs scientists from a wide variety of backgrounds. Their work involves analysing population health and disease outbreaks and overseeing vaccination problems. Scientists are also involved in many aspects of ensuring the safety of healthcare premises across Scotland.
Personal Career History
There are many routes into a career in Healthcare Science. I studied Biological Sciences at Edinburgh University, before going on to a PhD in Reproductive Endocrinology. After post-doctoral positions with the University of Texas in Dallas, and the Imperial Cancer Research Fund in Edinburgh, I joined NHS Lothian as a Clinical Scientist in 1991.
Whilst at NHS Lothian, I established a genetic testing service for bleeding disorders and a molecular pathology service which detected cancer mutations which influence disease progression and response to therapeutic treatments.
During my time with NHS Lothian, I also had the great pleasure of establishing training programmes for Clinical Scientists in Haematology and Molecular Pathology and I was seconded to work with the Scottish Government on a part-time basis as Healthcare Science Officer.
In 2014, NSS established the first Director of Healthcare Science post in Scotland and I was delighted to be appointed. The highlights of my career have all been collaborations with some exceptional scientists and equally brilliant medical nursing and allied health professional colleagues to improve services for the Scottish population.
NSS touches on an enormous range of aspects of healthcare in Scotland and offers huge opportunities for us to continue this work.