LGBT History Month 2021
In recognition of LGBT History Month we're sharing some book, film and TV recommendations that explore self-identity from our own LGBT community.
Published on 06 April 2021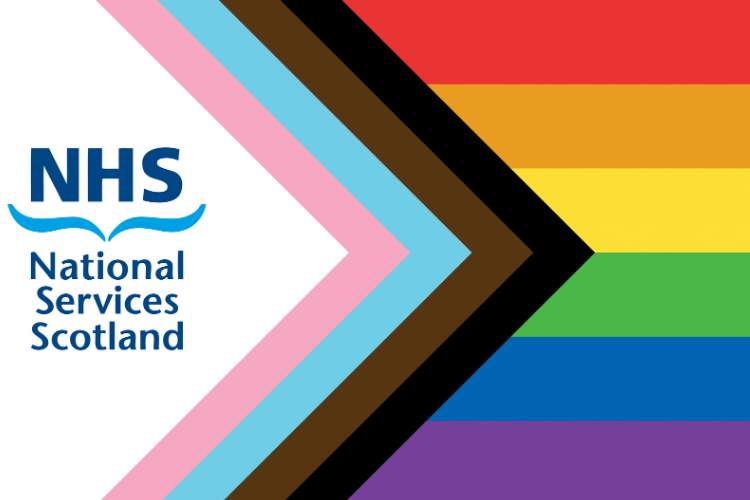 February is LGBT History Month and the themes for 2021 are 'Unsung People' and 'Intersectionality'.
So in recognition of LGBT History Month, we're sharing some book, film and TV recommendations that explore self-identity from our own LGBT community within NSS.
Gethin Rowlands
Favourite Book – The Binding by Bridget Collins
I'm an avid reader, and my favourite kind of books are mysteries and fantasies. I picked up this book not really knowing anything about it. I just knew it was a Sunday Times bestseller, and that it had received some pretty incredible reviews.
'Not being able to put a book down' is always a cliché that makes me cringe. Maybe because up until reading this book I hadn't had that experience before.
But clichés aside, I genuinely couldn't put this book down. It came by surprise how much I fell in love with the characters and storyline.
'I can relate to a lot of what happens'
The story follows Emmett Farmer, a young man who becomes a binder's apprentice. Set in an alternative universe, reminiscent of the Victorian age, binding is the art of transferring people's memories into books.
Some are good and some are so haunting that people want them sealed away forever – but not all of them do.
Even though this book is very much a fantasy, I can relate to a lot of what happens on a very personal level. In fact, this is the first (and only) book I've ever cried while reading.
Exploring themes around self-identity, openness and acceptance, this fantasy book is more than just the fantastical. I highly recommend it.
Sue Gunn
Favourite Film – Milk
Milk is a 2008 American biographical film based on the life of gay rights activist and politician, Harvey Milk.
This film was an emotional one for me. It's a fantastic example of the strength and perseverance that people needed to have so we can enjoy the rights we have today.
'LGBT History Month is a time to reflect'
While we've made huge strides towards equality, we still have a long way to go, not only in the UK but worldwide.
In 2021, we must continue to work together while remembering those who came before us and made huge sacrifices to be where we are today.
For me, LGBT History Month is a time to reflect, take time to look back at our history, learn from the past and be inspired to keep moving forward.
Norman Milligan
Favourite TV series – Schitt's Creek
When asked to do a piece around LGBT+ cinema or TV, my initial thought was that I'm really not the best person to ask. After all, my viewing has been limited to RuPaul's Drag Race, RuPaul All Stars and RuPaul's Drag Race UK. Who doesn't like a bit of drag?
In saying that, I did recently finish binge watching Schitt's Creek on Netflix – I watched all six seasons in two weeks. For those who haven't seen or heard about it, it's a Canadian comedy, created by and featuring Eugene Levy and his son, Dan Levy.
The show is based on a family who lose their fortune and end up in a small town called Schitt's Creek. You learn to love the characters as they start to appreciate the town, the locals and the importance of family and relationships over money and expensive goods.
It normalises same-sex relationships
  The character, David Rose, gives an award-winning representation of the LGBT+ community, by playing an openly pansexual character. Over the six seasons, David builds a strong friendship with Stevie Budd, played by Emily Hampshire, who identifies as pansexual in real life.
During the 80 episodes, there was no complex love story, no dramatic coming out story or broken hearts or homophobia. I felt Schitt's Creek normalised a same-sex relationship and this was the first time I watched a show that managed to do this successfully.
TV and news media have to change
TV shows and movies like this prompt conversation and education to highlight the struggles of LGBT+ people.
For example, in the 1950s, you could be charged for 'gross indecency' for being gay, like Alan Turing, whose story was highlighted in The Imitation Game. And on Channel 4, Queer As Folk and It's a Sin both highlight culture at different periods of LGBT life in the UK.
It's easy to think that, in 2021, everyone is treated equally no matter their sex, sexual orientation, race or gender reassignment. Sadly it's not the case. And TV and news media have to change.
Without these representations, it will be easy to forget the struggles that LGBT+ people have and still face.