New Director of the Scottish National Blood Transfusion Service appointed
Professor Marc Turner begins his new role as Director of SNBTS later this month
Published on 10 January 2022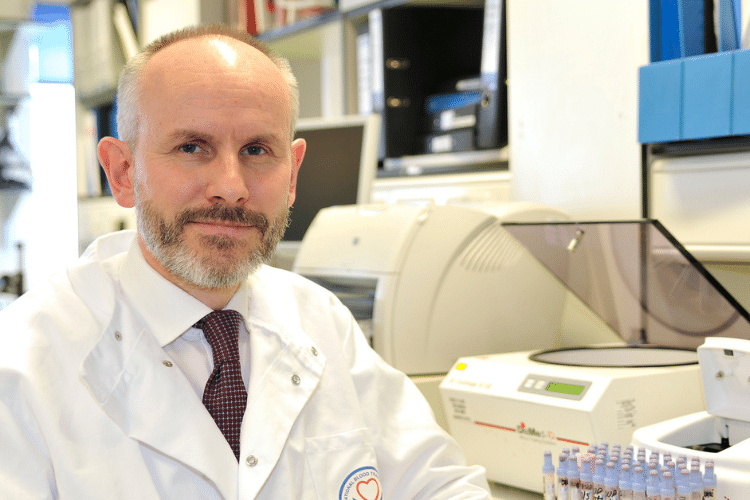 Professor Marc Turner has been appointed as new Director of the Scottish National Blood Transfusion Service (SNBTS) and will begin his new role on 24 January 2022.
Marc obtained his PhD in human haematopoietic stem cell biology in 1995 and an MBA in Life Sciences from the Open University in 2007. Marc is Professor of Cellular Therapy at the University of Edinburgh. He is also Commissioner on the Commission on Human Medicines, where he is a member of the COVID-19 Vaccines Benefit-Risk Expert Working Group and the Clinical Trials, Biologicals and Vaccines Expert Advisory Group.
Speaking on his appointment to new Director of SNBTS, Marc said:
"I am delighted to be taking up the post of SNBTS Director.
"SNBTS is an inspirational organisation reflecting the commitment of its donors and the professionalism of its staff in providing life saving blood, tissues and cells to patients in Scotland.
It is a privilege to be offered the opportunity to lead the organisation into the future."