NSS Director of Nursing - career-long contribution recognised by Queen
NSS Director of Nursing Professor Jacqui Reilly has been awarded a Commander of the Order of the British Empire in the 2022 Queen's Birthday Honours.
Published on 02 June 2022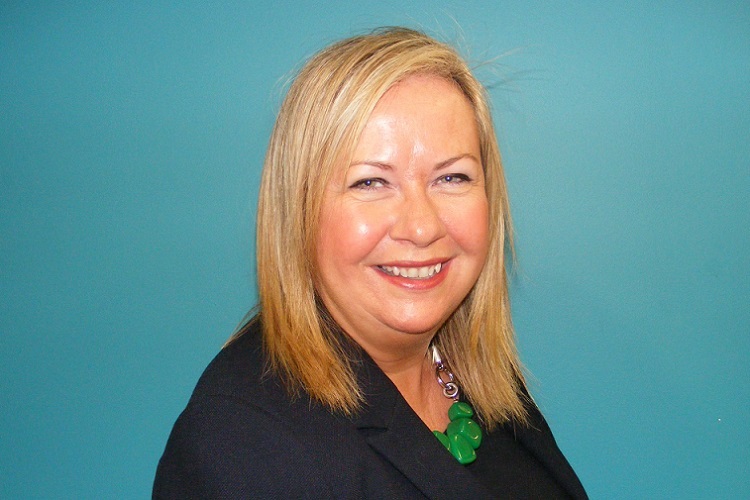 Professor Jacqui Reilly, NSS's Director of Nursing, has today (2 June) been awarded a Commander of the Order of the British Empire (CBE) in the 2022 Queen's Birthday Honours. The award recognises a career-long commitment to improving healthcare and public health.
Jacqui's career has seen her work across public health, epidemiology, acute care, academia and clinical practice. Latterly she was the lead consultant for Healthcare Associated Infection, Antimicrobial Resistance and Infection Prevention and Control in Health Protection Scotland for more than 10 years. Jacqui currently has a joint appointment as Professor of Infection Prevention and Control with Glasgow Caledonian University's Research Centre for Health.
Since the start of the pandemic, Professor Reilly has served on the Scottish Government Chief Medical Officer COVID-19 Advisory Group, as well as Scottish Government advisory groups on care homes and public health threats.
At the invitation of the Chief Nursing Officer in Scotland, Professor Reilly has chaired the COVID-19 Nosocomial Review Group (CNRG) and, at the invitation of the four UK country Chief Medical Officers, has led the UK CMO High Risk Aerosol generating procedures (AGP) independent panel.
Professor Reilly said: "I am surprised and honoured to be awarded a CBE. I accept this on behalf of the many talented and committed colleagues I have worked with in the specialty of infection prevention and control and the wider clinical community. I have been inspired and supported by so many colleagues throughout my clinical and academic career.
"The pandemic has highlighted to all the importance of infection prevention and control measures in reducing the risk of infection transmission. I look forward to continuing to work in support of the national and international efforts to improve the evidence base for clinical practice and improving outcomes in healthcare settings."