NSS responds to Audit Scotland report on PPE
NSS Chief Executive Mary Morgan today welcomed the publication of the Audit Scotland report into PPE during the COVID-19 pandemic.
Published on 17 June 2021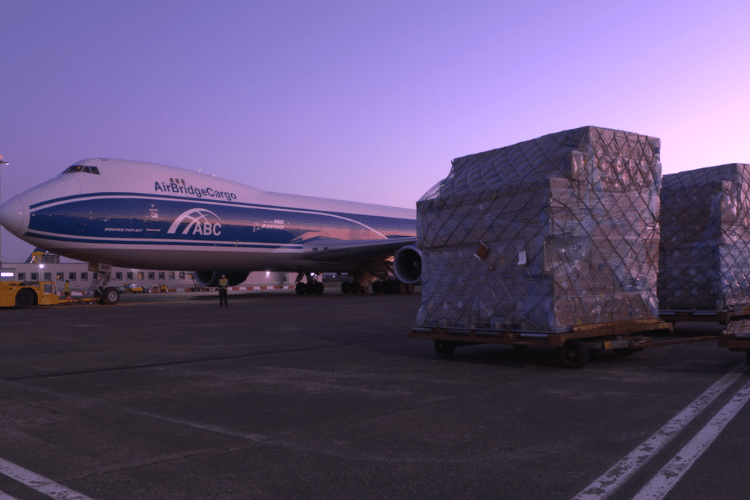 Mary said: "This report recognises the crucial role played by NSS in ensuring Scotland never ran out of critical PPE at any point during the pandemic.
"Our National Procurement teams worked 24/7 to overcome unprecedented global demand and the collapse of international supply chains.
"They worked with partners to develop new supply routes to support our social care colleagues, and made direct deliveries to ensure primary care teams received their essential supplies.
"Among the new supply routes was a series of flights that brought more than 100million items of PPE to Scotland via Prestwick Airport at the height of the pandemic.
"The decisions taken in spring of 2020 had to be made urgently to reduce the risk of our NHS being overwhelmed.
"This key responsibility, to protect public health and preserve life, shaped the decisions that had to be taken against the backdrop of a fast-developing global pandemic.
"Audit Scotland determined that the additional PPE spend compared to 2019 was £37.4million in the first five months of the pandemic.
"The increase in cost was unavoidable but the work of NSS - supported by partners across government, health and social care - has enabled more than a billion items of PPE to be sourced and supplied to date.
"We have also helped boost PPE manufacturing in Scotland, supporting firms and communities with hundreds of new jobs.
"We thank Audit Scotland for their report and will ensure its recommendations inform both our long-term planning and our day-to-day operations."