Sustainable hand sanitiser refill scheme for NHS Scotland launches at Glasgow hospital
A new hand sanitiser refill and reuse scheme which cuts plastic waste, supports employment and saves money for Scotland's NHS has been launched.
Published on 08 February 2023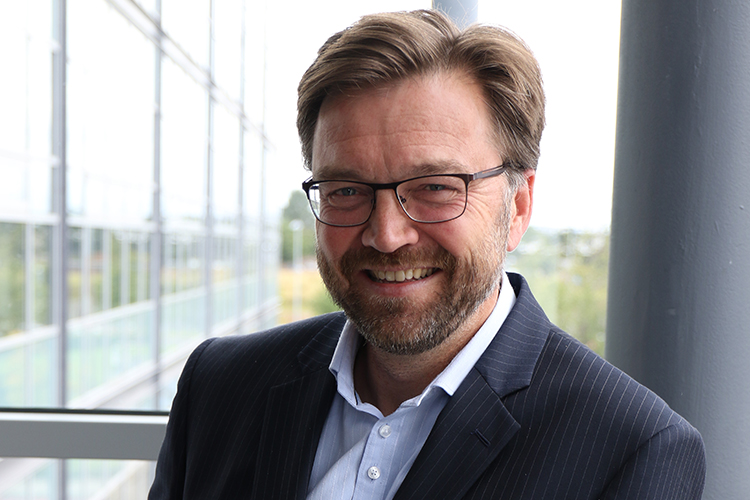 The Institute of Neurological Sciences at the Queen Elizabeth University Hospital in Glasgow is the first hospital-based site to pilot the initiative, developed by NHS National Services Scotland (NSS) and Redeem Exchange.
Zero Waste Scotland has supported the initiative with £38,000 from the Circular Economy Investment Fund, supported by the Scottish Government and the European Regional Development Fund. NSS partnered with Redeem Exchange, a Greenock-based social enterprise and NHS Greater Glasgow and Clyde to establish and run an initial pilot in 25 community locations (including health centres, hospitals and social care facilities) across the region.
Empty hand sanitiser bottles are collected from participating locations and then washed, refilled with medically approved hand sanitiser and returned back into circulation by the Redeem Exchange team.
Each year millions of single use hand sanitiser bottles end up in landfill – but as the initial pilot ably demonstrated, it doesn't have to be this way. The scheme is continuing in the original pilot locations and is now up and running at the Institute of Neurological Sciences.
Sam Atkinson, Operational Manager, Institute of Neurological Sciences (INS), Queen Elizabeth University Hospital said: "Since COP26, INS & Spinal Injuries have been exploring new ways to improve our record on sustainability. Redeem Exchange is the first pilot we have launched that aims to reduce plastic waste, in this instance, of empty hand sanitiser bottles. The first collection was successful with boxes filled to the brim of empty hand sanitiser bottles, all ready to be reused up to 50 times. Working closely with the Sustainability Team, Redeem Exchange is one of a number of projects that INS & Spinal Injuries seek to implement over the coming months."
Trev Gregory, Chief Executive of Trade Right International CiC, said: "What began as a throw-away idea during the pandemic when there was a global shortage of plastic bottles for hand sanitiser, has developed and grown into Redeem Exchange. Partnering with NHS Scotland we've been able to shape a venture which is good for people and planet. Single use bottles can be reused multiple times whilst also providing meaningful employment skills and experience to people living in areas of deprivation."
Gordon Beattie, Director of National Procurement, NSS said: "We're committed to making sure our commercial solutions are sustainable, ethical and meet social values, so this initiative is one we're eager to support. Together with our partner Redeem Exchange, we're now engaging with health boards across Scotland and look forward to expanding this circular economy scheme in the coming months."
Health boards which are interested in getting involved should contact NHSNSS@redeemexchange.eco. Watch our short video about this initiative.
The sanitiser refill scheme was funded under Zero Waste Scotland's Resource Efficient Circular Economy Accelerator Programme, formed to invest £73m in circular economy and resource efficiency projects thanks to support from the European Regional Development Fund (ERDF).