The Year of the Nurse and the Midwife – Hazel Dodds
Hazel Dodds tells us about her career so far and how she and her team have adapted to respond to the COVID-19 pandemic.
Published on 06 April 2021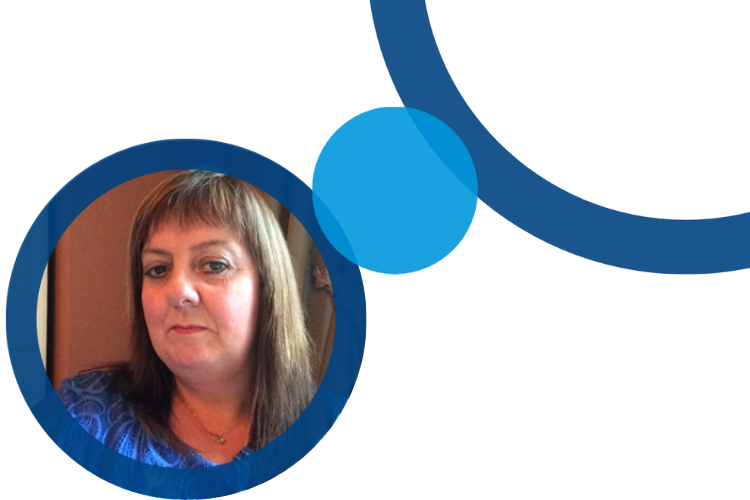 The International Year of the Nurse and the Midwife campaign has been extended in Europe in the wake of the coronavirus (COVID-19) pandemic.
This month, we hear from Hazel Dodds, Senior Nurse in the Scottish National Audit Programme, who tells us about her career so far. And Hazel lets us know how her and her team have adapted to respond to the coronavirus pandemic.
Tell us a bit about your career path
I had always aspired to be a nurse. From about age 10, I attended the St. Andrew's Ambulance Association and continued with this until I went to do my nurse training. This increased my interest in nursing, in particular concerning trauma and orthopaedics.
I joined NSS in May 2009, taking up the position of National Clinical Coordinator for the Scottish Stroke Care Audit. This involved redesigning the national audit, developing a new IT data collection system, and improving engagement with the clinical network across Scotland.
I then took up the role of Senior Nurse, where I worked with the Service Manager. I had oversight of all of the national audits, providing a clinical perspective as well as supporting the management of these audits.
We had 10 nurses within the team, who I lead and continue to lead by supporting them within their roles and personal development, which is very rewarding.
The Scottish National Audit Programme moved from NSS to Public Health Scotland (PHS) on 1 April 2020. And I continue with the same role within PHS now.
What have been your main career highlights?
In a career spanning more than 37 years, I've had many highlights. One example was having the opportunity to work in the pharmaceutical industry for around seven years as a Clinical Nurse Specialist. This provided me with national and international travel, new experiences, new specialities and an abundance of career development and training.
It was within this role that I developed my interest and skills in project management which allowed me to move back to the NHS.
Since joining NSS again, I've been delivering national projects, working in a more diverse community and have been nominated for an award in this capacity.
How has it been working through the coronavirus pandemic?
We've been very busy throughout the pandemic, particularly supporting the collation and reporting of intensive care data via the Scottish Intensive Care Society Audit Group.
The increase in workload for this small team was tremendous, but I'm pleased to say that the team rose to the challenge.
We've had nurses supporting the coronavirus response at the Louisa Jordan Hospital, within territorial boards and administering the flu and coronavirus vaccine programmes.
What would you say to someone considering a career in nursing?
Nursing has been a fantastic career for me with many highs and lows – but mostly highs.
It's diverse with many opportunities, from hands-on nursing in the wards, units, theatres and clinics to working in roles in national audit, procurement, infection control and blood transfusion.
I'd encourage anyone interested in becoming a nurse to go for it and you'll have a fulfilling and interesting career.