The Year of the Nurse and the Midwife – Mairi Gaffney
Mairi Gaffney tells us about her career so far and how the Healthy Working Lives team have been supporting colleagues during the pandemic.
Published on 06 April 2021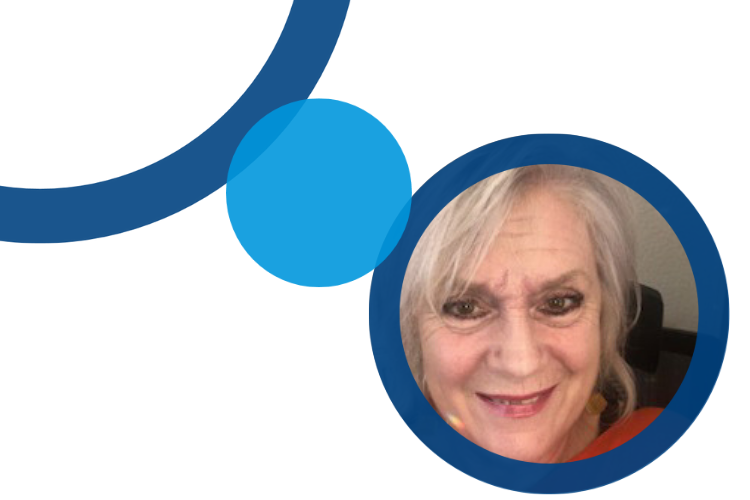 The International Year of the Nurse and the Midwife campaign has been extended in Europe in the wake of the coronavirus (COVID-19) pandemic.
To kick off 2021, Mairi Gaffney, Head of Healthy Working Lives, tells us about her career so far. And she lets us know how Healthy Working Lives has been supporting colleagues throughout the pandemic.
Tell us a bit about your career path
I come from a family where you either went into the theatre or medicine. At first, I was going to train as a PE teacher but while working abroad I realised nursing was for me. I've never regretted that decision.
My role as Head of Healthy Working Lives is to ensure people are fit to do their job. We want to help maximise people's health on the basis that good work improves it, even for those who have an underlying disability or illness.
To do this, I lead a team that provides occupational health, wellbeing, health and safety, physiotherapy counselling and specialist psychological services.
We provide support not only to NSS but also Scottish Ambulance, NHS Education for Scotland, Healthcare Improvement Scotland and Public Health Scotland.
What have been your main career highlights?
I've always enjoyed supporting people to work even when they have huge health challenges.
A few highlights would include:
being invited to Singapore and Philippines to present papers on occupational health nursing
delivering three babies now called Mairi
becoming an honorary lecturer at Glasgow University
How has it been working through the coronavirus pandemic?
Working during the pandemic has been the most challenging time of my career. The ask of occupational health services in particular has been enormous.
We've been involved in setting up new services, such as contact tracing for national boards. This would normally take months but we did it within a matter of weeks.
We also formed a team to clear some 40,000 staff available to work in boards and carried out health assessments for staff with underlying health conditions to COVID-19 vaccinations.
What would you say to someone considering a career in nursing?
My career has given me opportunities to work in many different environments in the NHS, education, local government and private industry. I've been supported to follow my interests and accommodate family life. And I can truly say you get great rewards on a personal and professional level.
If you want a job that'll remain interesting and challenging throughout your working life, nursing is for you.