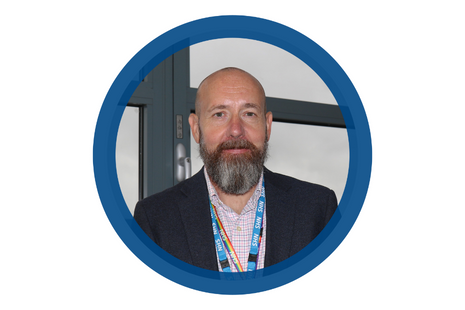 As Director of Strategy, Performance & Service Transformation, Lee is responsible for several NSS teams: Strategy, Performance and Communications; Programme Management Services (PgMS); Customer Experience and Insights; Board Governance and Assurance; and the NSS National Contact Centre.
Lee joined NSS in June 2021 from local government, where he held the position of Chief Officer: Head of Transformation, HR and Organisational Development. He was responsible for the development and mobilisation of the council's transformation, change and service design activities which included digital, enterprise resource planning, people, and process improvement strategies. Before this role, he gained a wealth of global experience in the manufacturing and service industries.
Lee embraces the core values of innovation, integrity, and growth. He is focused on NSS's strategy, developing opportunities for growth through the development and implementation of strategic goals and objectives, business planning, and transformation programmes.
Lee is passionate about continuous quality improvement, lean or systems thinking, strategy and policy deployment, and people development. He's also interested in the innovative use of data to drive operational excellence and improvement.
Lee is the NSS Wellbeing Champion and also the Senior Responsible Officer for NSS's contributions as a core participant to the UK and Scottish COVID-19 inquires.
Lee holds an MBA from Warwick University Business School and an MSc in Lean Service Operations Management from Cardiff University. In his free time, Lee's passions are his family, martial arts, running and hiking.