NSS Environmental and Sustainability Strategy puts climate sustainability at the heart of everything we do
Hear from Chief Executive Mary Morgan about our environmental and sustainability strategy and how it helps us strive towards our sustainability goals.
Published on 27 February 2023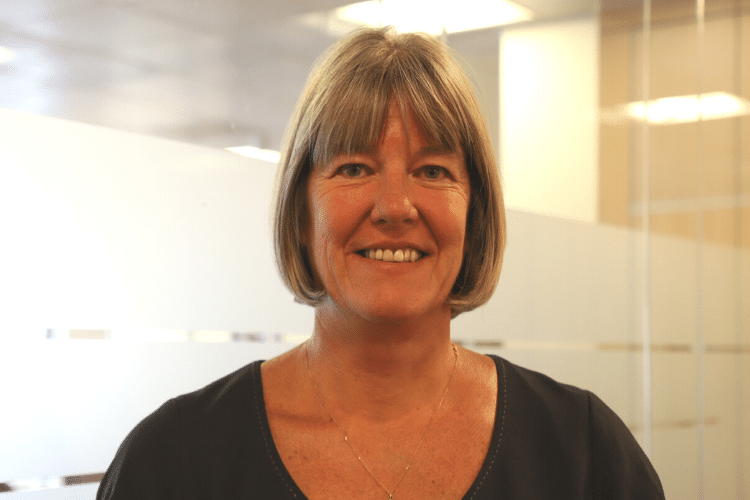 Chief Executive Mary Morgan talks about the NSS Environmental and Sustainability Strategy and the opportunities it presents for our organisation to play our part in tackling the climate emergency we all face.
"I'm pleased to share our NSS Environmental and Sustainability Strategy with you today (Monday 27 February)."
The opportunity ahead
"The climate emergency we all face has been called "the biggest global health threat of the twenty first century" but also the "the greatest global health opportunity of the twenty first century."
"I'd like to talk to you about the opportunity side of this – the real, tangible impact we can all make.
"NHS Scotland recognised the opportunity when it became the first national health service in the UK to commit to becoming a net-zero organisation.
"And here at NSS, we recognise this opportunity too.
"I believe that NSS is uniquely positioned to play a leading role in supporting NHS Scotland and the wider health and social care sector to embed sustainability. We provide enabling services for all of NHS Scotland - from our NHS Scotland Assure sustainability services to digital, procurement and more."
About our strategy
"Like all health boards, we have climate emergency and sustainability commitments and goals we need to achieve. Our NSS Environmental and Sustainability Strategy gives us a framework to help NSS meet these commitments over an 18-year period.
"Our strategy sets out how we'll build on work already taking place to reduce emissions and implement targeted sustainability practises, across a range of themes.
"By embedding climate sustainability in everything that we do, we can play our role in ensuring both NSS – and NHS Scotland – become net zero by 2040 or earlier."
What happens next – what this means to each of us
"Sustainability is everyone's responsibility. We are in a climate emergency and each and every one of us needs to play their part.
"To me, climate sustainability means making choices that are good for the environment – and that are often better for my purse. In my personal life, it's the small things that add up – reusable coffee cups and water bottles, turning down the thermostat a little, recycling and more. Also buying things I know will last so that in the long run I'll save money and cut down on waste.
"From a work perspective, my role means I see the full picture of everything we do around climate sustainability. It makes me so proud to see the great work already taking place right across our organisation on climate sustainability already – and I know we'll continue to build on these efforts.
"Here is just a small sample of how our teams are putting sustainability at the heart of everything we do, and we'll be sharing more over the coming weeks and months:
"We can all make a difference – at home or at work, or both.
"Together, we can seize the opportunity to protect our environment, people and planet."