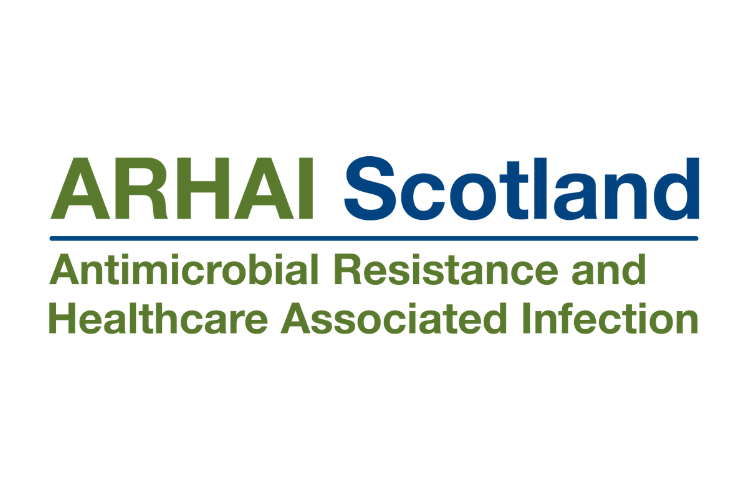 Antimicrobial Resistance and Healthcare Associated Infection (ARHAI) Scotland has today (Tuesday 15 November) published the Scottish One Health Antimicrobial Use and Antimicrobial Resistance (AMR) in 2021 Report.
The report highlights that the total use of antibiotics in humans in both primary care and hospital settings has continued to fall over a five-year period – a 16.9% decrease between 2017 and 2021.
The reduction in antibiotics being used reflects the combined efforts of health professionals working together with the public to ensure antibiotics are only prescribed when necessary.
Another key finding was that AMR in humans has remained largely stable between 2020 and 2021.
Adopting a One Health approach that encompasses antibiotic use and resistance in humans, animals, environment and food - and the interactions between them - is essential to tackle AMR effectively.
While AMR in both humans and animals was largely stable between 2020 and 2021, ARHAI Scotland are keen to stress the vital importance of human and animal health professionals continuing to work together to prevent infections and preserve the effectiveness of antibiotics. Ensuring antibiotics are used only when necessary limits the opportunity for resistance to develop and for infections which are resistant to treatment to spread.
William Malcolm, Clinical Lead for the Scottish One Health Antimicrobial Use and Antimicrobial Resistance programme, ARHAI Scotland, said: "Antibiotics are vitally important medicines essential to the delivery of 21st century healthcare - but they need to be used in the right way.
"I'm pleased to see the continued reduction in overall antibiotic use in humans, that antibiotics are being used responsibly and that AMR is largely stable. This is testament to the continued efforts of clinicians and the public working together to understand that antibiotics should only be prescribed and taken on advice of health professionals. The effects of the COVID-19 pandemic, which saw limits on people socialising, more infection prevention actions such as hand hygiene and mask wearing – and the subsequent impact this had on reducing infection - is also thought to have played a part in this continued reduction in antibiotic use."
Laura Imrie, Lead Consultant, ARHAI Scotland, said: "In the lead up to World Antimicrobial Awareness Week, our report demonstrates how the efforts of Scotland's clinicians and the public are making a difference to AMR.
"However, as we move forward from the COVID-19 pandemic, we must be mindful that the threat of AMR still exists and the importance of preventing infections remain vital.
"ARHAI Scotland will continue to develop this vital 'One Health' approach and will work with stakeholders to contain and control AMR going forward. Collectively we can reduce the further emergence and spread of AMR, protecting our patients, families and communities."
Further information
Antimicrobial Resistance and Healthcare Associated Infection (ARHAI) Scotland is responsible for the coordinating of national surveillance and reporting of healthcare associated infections and the monitoring of antimicrobial resistance and antimicrobial prescribing.
Key is the development of evidence-based infection prevention and control guidance for health and social care settings and expert advice to inform national policy and practice on hospital admission screening, antibiotic use and the built environment.
To discover more about ARHAI Scotland's vital work, please visit the ARHAI Scotland section of the NSS website.
The Scottish One Health Antimicrobial Use and Antimicrobial Resistance Report 2021 is available here

The Scottish One Health Antimicrobial Use and Antimicrobial Resistance Report (SONAAR) Report is intended to support NHS boards, hospitals and primary care in their long-term planning of antimicrobial prescribing. In particular, this report should be of use to Antimicrobial Management Teams (AMTs), Infection prevention and Control Teams (ICTs) and Microbiologists.

ARHAI Scotland is part of NHS National Services Scotland (NSS), providing services critical to frontline patient care and supportive of the efficient and effective operation of NHSScotland.

COVID-19 has impacted healthcare delivery in both hospital and community settings in 2020 and 2021. Priorities were adjusted to respond to the pandemic, leading to changes to delivery of services and to the patient population, including a new cohort of patients being treated for COVID-19. This will make comparisons with previous years difficult, therefore results presented in this report must be interpreted in the context of the pandemic and with due caution.

Scottish Antimicrobial Prescribing Group (SAPG) guidance on prescribing is available at: https://www.sapg.scot/

ARHAI Scotland has been working closely with colleagues at the Scottish Antimicrobial Prescribing Group and Scottish Microbiology and Virology Network AMR Diagnostics Group in recent years to highlight the importance of antibiotics.

Preventing infections is critical to tackling antimicrobial resistance. Fewer infections will result is reductions in antibiotic use and a reduced risk of spread of drug resistant infections. ARHAI Scotland continue to work with partners across all healthcare settings and in the community to highlight the importance of preventing infections.

The National Infection Prevention and Control Manual provides infection prevention and control guidance to support clinicians involved in healthcare delivery.

Guidance on keeping animals healthy and on responsible use of antimicrobials for animal keepers, vets and countryside users is available at the Scotland's Healthy Animals website.

World Antimicrobial Awareness Week takes place from 18-24 November.